OUR PATIENTS


SPEAK OUT

"I FEEL GREAT.....I HAVE MY LIFE BACK"
I have been suffering with neck pain radiating into my shoulder blade and arm since 2002. I have been suffering with lower back pain even longer. I had several consults with orthopedists and a spine surgeon who did nothing more then cover up the pain with medication. So I went to see Dr. Fishman for chiropractic care. When the pain went away I stopped medicating and stopped my regular treatment of chiropractic care. He told me about manipulation under anesthesia (MUA). He explained that by performing MUA he could effectively manipulate the soft tissues or the muscles, tendons, and ligaments to break up scar tissue and allow for proper function. I trust Dr. Fishman explicitly, so I went for it...and now, I FEEL GREAT. It is unbelievable. I have not had the ability to play with my kids, with out complaining of pain, in a long time and now I am able to. I have my life back. I am even considering going back to playing hockey. Dr. Fishman IS THE BEST!! If you or someone you love thinks that they have tried everything and they are still living in pain, have them call Dr. Fishman RIGHT NOW!! Dr. Fishman, YOU ARE THE MAN!!! Thanks for all of your help.
Evan Greenfield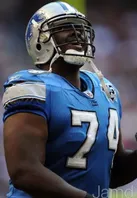 "LET'S TACKLE THIS ISSUE!"
Damion Cook/NFL 2001-Present
As an NFL football player, I go through a lot of pain and treatment during the year to withstand a long season. Prior to meeting Dr Dean, pain was always with me. I used to suffer from lower back pain while sleeping and I had a chronic shoulder injury from my college years. After being thoroughly evaluated, he put me on a regimen of routine visits and exercises. All of this enabled me to perform at a higher level. But the treatment doesn't stop there, it continues during the off season at Dr. Dean's office. Not only does he adjust your body, but he also educates you about your spine and how your body operates. In addition, Dr. Dean gives you insight on the various ways to prevent injuries. Visiting Dr. Dean consistently gives me the best chance and opportunity to go into training camp healthier, feeling great, and most of all, it allows me to be at my fullest potential with a competitive edge. Don't waste time, Do the right thing. Let's tackle this issue!



"I FEEL LIKE MYSELF AGAIN"
The aching and burning in my back was making my life miserable. I am a young 30 year old woman with a pretty good history when it comes to my health. Why am I feeling like this, again? Maybe I do need to go see a chiropractor, but I don't really "believe" in chiropractors. Unfortunately, I have given everything else a shot; ice, warm heat, physical therapy, even an orthopedist, and it has only been a band-aid experience. I think it is time I take a friend's advice and go see a chiropractor. As I walk into Dr. Fishman's office, I am very reluctant. I am feeling quite nervous because from all I know, all he is going to do is crack my neck and send me on my way. What is that going to do for me? But, here I am and I need to give it a chance. As I have my first consultation with Dr. Fishman, I quickly become aware that this is something I need to do. Just like I would want to take care of my teeth, I need to take care of my spine. The pain will always be there if I don't give it some TLC along with the proper treatment. I quickly learned that Dr. Fishman is not only here to be my doctor, but he is here to set goals for me in order to feel better. A lot has happened since that day that I walked into Dr. Fishman's office. I feel like myself again. I feel like the healthy 30 year old woman that I have wanted to feel like for a year now. I have more energy, comfort, and strength. There was one thing that Dr. Fishman said before I started my treatment. He only takes "quality patients'. Quality patients are patients that want to put in the time to get better. I am so happy I finally had decided to put in the time to make myself a quality patient and started to "believe" in chiropractors, especially Dr. Fishman. ;
Marlo Novak
"

"DR. FISHMAN HAS IMPROVED MY QUALITY OF LIFE"

I had been feeling the effects of that injury to my back. I sought pain management undergoing physical therapy, an epidorial shot which left me sort of paralized for waist down for 3 days and developed a rash around neck and body. The pain specialist just stated that there was nothing else he could do for me. I was later diagnosed with Fibromyalgia. I went to see Dr. Fishman. He helped to release the stresses, correct my position for standing, sitting at the computer, texting on phone etc. After the spinal and neck adjustments there is a feeling of energy and release of tension which have helped me inmensly. Dr. Fishman's treatments have also helped me with my Fibromyalgia. I will forever be thankful to him and recommend him since being under his care it has improved my quality of life. Thanks Dr. Fishman

"

Lourdes Burgos

"

"DR. FISHMAN HAS BEEN A BLESSING IN MY LIFE!"

I had been suffering from constant pain due to herniated discs for over three years. Tired of having to crawl my way to the shower every morning, and being unable to do a lot of the things I enjoyed, I called Dr. Fishman's office. Dr. Fishman recommended Sinal Decompression Therapy, and we started my sessions that same day. By the end of the program I felt like a new woman! My back feels stronger, my posture is improved, and I can roll over in bed without any pain at all! Thanks to Dr. Fishman I can now get out of bed and walk straight to the bathroom. I can dance, garden and even mop my own floors without paying the painful price. Thank you, Dr. Fishman - You've been a blessing in my life!

"

Gratefully, Maggie Carro

"

"THANK YOU FROM THE BOTTOM OF MY HEART FOR"

I have never experienced the "extreme" pain I felt in my lower back before. After visiting your office and receiving your care, I started to feel an amazing improvement. I can say I felt like myself again and felt an enormous sense of relief of the pain I had experienced. Without your treatments, I feel that I would have ended up being hospitalized for relief. You know how to perform what I like to explain as a "miracle". You have a wonderful practice in which I would refer to any and everyone I know. Thank you from the bottom of my heart for the amazing care I received!

"

Michelle

"

"LIFE CHANGING"

I'm a full time graduate student, always studying, working at a computer screen, or texting. About six months ago after a bout of Torticollis, I was left immobile and in severe pain. After physical therapy and chiropractic care from Dr. Fishman, I was rotating my neck, with less pain, and no distress. I performed the recommended neck exercises religiously, and remained constantly aware of the angle in which I use my cell phone, which drastically improved the discomfort and annoyance that my neck pain previously had on my daily life. Dr. Fishman is committed to his patients and is genuinely concerned about their well being. This significant intervention he has made was life changing. Words cannot express how grateful I am. Thank you so much Dr. Fishman!

"

Jenny O.

"

"I FEEL DR. FISHMAN IS A MIRACLE DOCTOR"

I was involved in a rear-end accident which caused me to have a tear in my rotator cuff. Surgery followed, but I never received full use of my right arm. I went to see Dr. Fishman Today I am not only pain free but I have more motion in my arm than I had ever had. I feel Dr. Fishman is a Miracle Doctor. I cannot thank him enough for the personal care he has given me. I just can't believe how well I am feeling. Thank you again, Dr. Fishman.

"

Wilhelmina Gruendel

"

"DR. FISHMAN IS AMAZING!"

Wow! He is amazing!! I went to Dr. Dean Fishman at Plantation Spine & Sports Rehab because my shoulder injury and surgery was causing pain and a lack of proper motion. Today my shoulder had gained back proper motion and strength, while reducing much of the discomfort. It is incredible. My shoulder was dramatically improved. Dr. Fishman has provided me with courtesy and professional care while always paying attention to my well being.

"

Gerald M. Dunne

"

"DR. FISHMAN IS FOR REAL!"

I was deathly against chiropractors. Well, here it is, two years later, and I am still seeing you with no regrets. Thanks to you, I now believe in chiropratic medicine. Doc, I came to you with my hips misaligned, my back hurting and constant aches. But now, as a result of your treatment, I no longer ache or have back pain. My golf game has improved due to having more radial movement. Thank you for working with me and giving me the "core muscle excercise." These excercises, along with alignments, have greatly improved my well being. I no longer have to worry about pain.

DOC FISHMAN IS FOR REAL!

"

Charley Padron

"

"THERE'S NOONE LIKE DR. DEAN FISHMAN"

I have had some wonderful doctors, but none with the skill, creativity and compassion as Dr. Dean. He has a multi-dimentional approach and has techniques I had never been exposed to.

YOU ARE THE BEST!!! (and I love U)

"

Linda Kaplan

"

"I ATTRIBUTE A LOT OF MY ACADEMIC SUCCESS TO DR. FISHMAN"

I can not say enough good things about Dr. Fishman and his staff. They were able to get me back into my normal routine in what seemed to be no time at all. I came into Dr. Fishman's office in extreme pain and had great difficulty in walking. As a student my pain was greatly affecting my ability to study. Without his dedicated care, I would not have been able to sit long enough to do any quality studying. I attribute a lot of my academic success to Dr. Fishman. A thank you to Dr. Fishman and is staff is simply inadequate at best. I can't express in words the amount of gratitude I have for them.

"

S.B

"

"I HAVEN'T FELT THIS GOOD IN YEARS"

My success story is simple - I FEEL GREAT!! Thank you Dr. Fishman for making the commitment to change my life. I came to Dr. Fishman complaining of numbness in my leg. An MRI indicated two herniated discs. After one visit, I knew I had come to the right place. Dr. Fishman explained the functions of the body - specifically the spine and the cause and effect of all actions. He also explained how to have and maintain a healthy body. Dr. Fishman has closely coached me on proper exercise technique, sleeping positions and posture. Through Chiropractic Treatments and massage therapy,

I feel better than I have in years. Not only is Dr. Fishman an experienced chiropractic physician,

he is also kind, caring and fun to work with. His staff is also terrific. A great team!

"

Claire Kennedy

"

"AS GOOD AS NEW!!

Dr. Fishman is Awesome!!! I woke up Sunday morning and my chest hurt. It was sore when I took a breath. After a couple of days, the pain didn't go away. It turns out, a rib was out of place. After treating with Dr. Dean and I was as good as new!! Thanks, Doc

"

J.G.

"

"ABLE TO TAKE FULL STRIDES TOWARDS RECOVERY"

I was in incredible pain, unable to move. It was the worst feeling I have ever endured. The pain in my lower back, coupled with very little sleep, made the days seem endless. Fortunately, I scheduled an appointment with Dr. Dean Fishman. While in his care, I was able to take full strides towards recovery. I always feel much better after he works his magic!

"

Jerry Seeger

"

"I THANK HIM GREATLY"

I was having severe back pain and needed help desperately. So, I called and made an appointment and very soon was able to see Dr. Fishman. He took X-rays and established my problem right away. Then he started treatments to relieve my back pain. He was very gentle, knowing that I was in a lot of pain. My back gradually started to feel better. He seemed to know exactly what to do to bring relief and I thank him greatly for being so patient with me. I will always be grateful for such a fine and caring doctor. Also, I want to thank the office ladies who were always so kind and friendly towards me. Thank you all for your kindness and the caring way you treated me.

"

Mary J. Smith

"

"FOR THE FIRST TIME IN 20 YEARS I AM FREE OF PAIN!"

I have been in constant pain for many years. I was diagnosed with Fibromyalgia about 5 years ago. Every year a new pain arrived along with the others. I'm 59 and I felt like 90! I then went to see Dr. Dean and he did wonders. I did some core exercises everyday and Dr. Dean did the rest. As of today I am pain free. This is the first time in 20 years I have been free of pain. I even played golf today and did pretty good! Every day is a new day for me. When the pain is gone you can be a happier and nicer person. Right now I feel great! Thank you Dr. Dean Fishman!

"

Darlene Cotter

"

Without your treatments, I feel that I would have ended up being hospitalized for relief. However, it wasn't needed after your care. You know how to perform what I like to call a miracle."

"

MF

"

Without your treatments, I feel that I would have ended up being hospitalized for relief. However, it wasn't needed after your care. You know how to perform what I like to call a miracle.

"

CJ

"

I decided to see a chiropractor after almost a year of pain from running. I met Dr. Fishman at a Runners Depot strengthening course, and began his treatments and strengthening program. After treating for a couple of months I am on the road to recovery and back to running with no pain.

"

JV

"

I just want to express my upmost gratitude for your kindness, your caring, and your dedication to the improvement of my health. You and your staff have been wonderful and it was a pleasure to get to know each one of you.

"

DW

"

Eight weeks ago I wasn't able to turn my head, lie down or sneeze without being in pain. Without Dr. Dean Fishman I wouldn't be one quarter of what I am today. His knowledge, compassion, patience, and caring ways made me a new person today.

"

AS

"

I came to you with my hips misaligned, my back hurting, and constant aches. But now thanks to you, I no longer ache or have back pain. My golf game has improved due to having more radial movement

"

CP

"

I have had surgery on both feet a few years ago and Dr. Dean was there for me in every way. Not only did he do a "miracle" adjustment that alleviated my limping, he made himself available to me on an emotional level.

"

LK